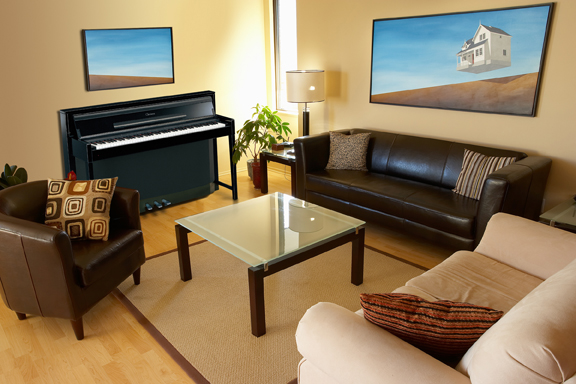 Practicing, Performing and Composing Have Never Been More Fun With Digital Pianos
The world of electronic and digital pianos can be found at Meyer Music. Digital pianos appeal to the classic pianist seeking to replicate grand piano sound, as well as technology buffs wanting to recreate their own orchestra. Digital pianos open possibilities in playing and composing that aren't possible with traditional vertical or grand pianos. Yamaha's digital pianos combine over a century's worth of craftsmanship expertise with twenty-first century technology.
We stock a large selection of Yamaha Clavinova and Avant Grand digital pianos for the more technology-focused buyer. These pianos are wonderful for beginning students looking for a low cost instrument as well as more advance pianists interested in world-class recording.
Come see Meyer Music's wide selection of the world's most recognized products in digital pianos from Yamaha at any of our three locations. Test the fun of digital out for yourself. If you close your eyes while playing, you might think you are sitting at a grand piano.