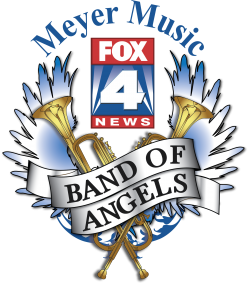 Join us to kick off the 2015 Band of Angels Instrument Drive:
Friday, August 28: Watch the Fox 4 News Morning Show, we'll be talking about Band of Angels from Ruskin High School.
Saturday, August 29: Join us at our Overland Park location, along with Fox 4 and the Saturday morning show. And, if you have an instrument gathering dust, bring it in.