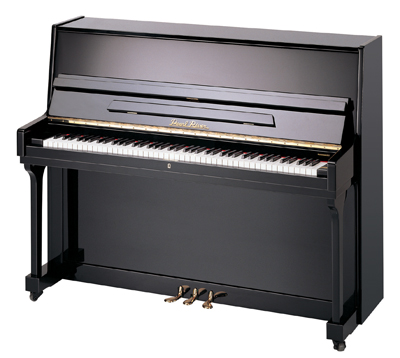 Pearl River Upright Pianos
The world's best selling pianos
Pearl River has perfected its vertical pianos, producing a popular line of pianos that is responsive to the touch and play with rich tone. Pearl River offers upright pianos in a variety of sizes from 42.5" to 51.5". A variety of finishes and cabinetry are available including ebony polish and satin, walnut polish and satin and mahogany polish and satin finishes. Any of which are distinguished by superb resonance and unmistakable presence.
Pearl River upright pianos combine quality materials with its recognizable design and technological expertise. Taking its cue from the premium piano manufacturers in Europe, the U.S. and Japan, Pearl River harvests, cures and shapes the traditional woods used in every piano's components. Pearl River demands only the finest when it comes to sand cast, naturally aged plates and Italian-style finished cabinets.
Every Pearl River vertical piano offers a variety of performance-quality features within a price range and cabinet size suitable to most home and educational environments. Like all Pearl River pianos, its upright pianos are built to withstand heavy use in public venues, school or student settings and homes.
View Pearl River's entire lineup of upright pianos on their website. Meyer Music has a wide selection of upright pianos in stock. If we don't have the model you want, we are more than happy to order any vertical piano directly from Pearl River.