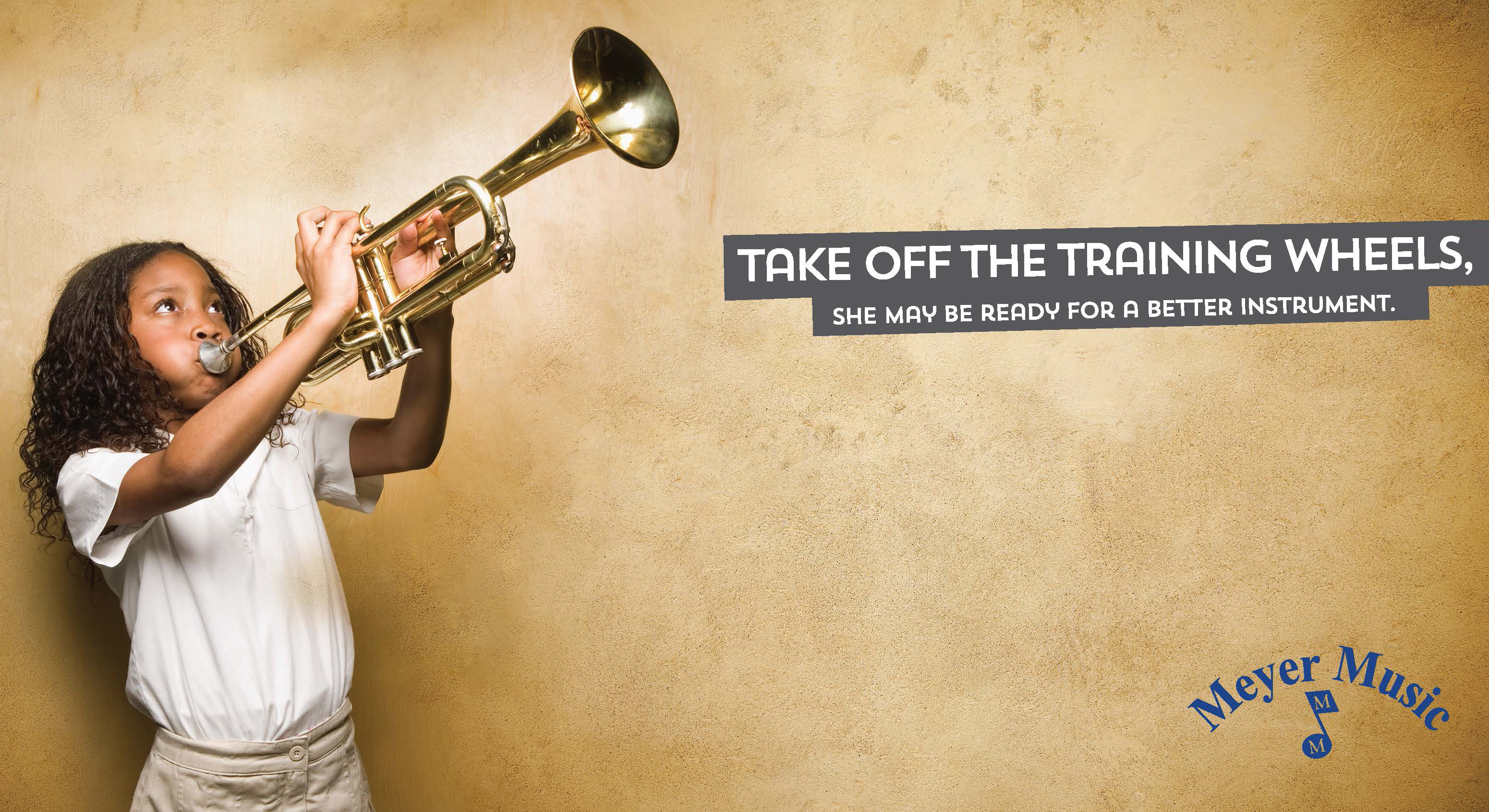 Our Exclusive Soloist Program Takes Music Students to the Next Level
An easy, flexible way to match progressing students with better sounding instruments
Working with area school music educators, our goal is to ensure students have access to the instruments that best fit their playing progression. The Soloist Program addresses advancing students' desire for better sounding instruments as their playing improves.
Since students' needs are continually changing, this program is the easiest and most flexible way to move to a better sounding instrument. The best part? All Meyer Music instruments are available through our convenient and affordable Rent-to-Own programs. We are Rent-to-Own upgrade experts and offer the most extensive program in Kansas City for selection and options. We understand music students change their minds or stop playing an instrument altogether so you are never locked into a long-term contract. If your child loses interest in playing, simply return the instrument to Meyer Music and your payments stop.
How Do You Upgrade to the Soloist Program?
Come into a Meyer Music location near you to upgrade a first step Instrument to a soloist instrument. A staff member will calculate the equity you earned from your beginner instrument and apply that to the cost of the soloist instrument. Make the first month's payment on the new instrument and take it home. It is just that simple. Arrange a preview, or talk with a consultant on which instrument would best fit your child.
How Does the Soloist Program Work?
Most first step or beginner instruments are designed to be good quality, durable instruments for beginning music students. Typically, first step or beginner instruments are rented to first year students who are just starting out in band or orchestra. Many school music directors begin encouraging students to move up to a better sounding instrument any time after the first year of playing.
Students begin playing more challenging music that requires flexibility in range and beauty of sound after the first year of band or orchestra. This is when music teachers begin suggesting upgrading to a soloist instrument. These instruments make playing easier and more fun. As music becomes more challenging, students at this point need a soloist instrument to help achieve a better sound and greater range and control over the instrument.
This is the time to bring in your Meyer Music student rental and upgrade to the soloist instrument of your choice. We have a wide selection so your child can play the instruments side by side and make the right choice.
What are the Benefits of the Soloist Program?
The Soloist Program helps parents and students get performance level and advanced level instruments that meet the demands of challenging music at a much more affordable price.
All Meyer Music soloist instruments are available as Rent-to-Own and immediate purchase.
You are not locked into a long-term purchase obligation if your student decides not to continue. You can return at any time without further obligation to pay out the full term. The payments simply serve as rent on the instrument during the time you have it.
There is a myriad of choices for customizing an upper level instrument to improve overall sound quality. However, the Soloist Program includes many of these options.
What is the Difference?
Meyer Music has all the soloist instruments available at all of our stores so you can play and hear the difference for yourself. From performance to advanced level instruments, students can play and find the perfect one for them.
Student musicians have a chance to feel and hear the difference before you make a decision on which instrument is best for them.
Even the most novice person can generally hear the difference, but it is the player who will notice the most.
What Instruments Qualify for the Soloist Program?
Flute

Clarinet

Trumpet

Trombone

Alto Sax

Tenor Sax

Oboe

Violin

Viola

Cello