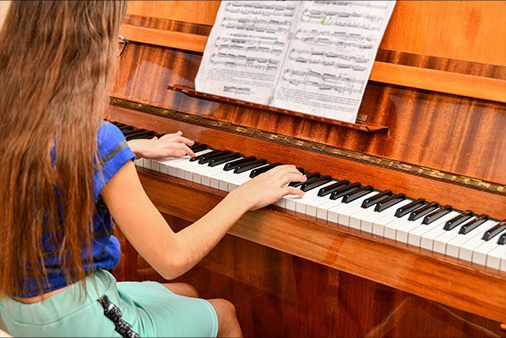 Piano Rentals in Kansas City Made Easy
Your child has asked you for a piano. Not the keyboard they've been playing with for the past few months—but a real piano. While your head may be spinning, the fact your child is interested in learning the piano is a marvelous thing. There are so many benefits to learning how to play the piano such as higher self-esteem, better focus and concentration, heightened memory and dexterity—even an increase in test scores. Pianos vs. a Keyboard While a keyboard may seem financially prudent, there's truth in the need for a budding pianist to get a feel for the real thing....
The Benefits of Piano Lessons Make Them the Perfect Fit for Just About Any Child
Maybe it was the touch of the keys on the baby grand piano in a hotel lobby, stumbling upon Jacob's Melodies on YouTube, or your budding musician has started to air play the keys to Elton John's "Tiny Dancer." Whatever the moment was, you've realized piano lessons might be a great fit for your child. Not only will your child satisfy a natural curiosity for playing the piano, but also the experience of learning to play has many other benefits. Improved Coordination Playing piano teaches rhythm and increases hand-eye coordination and hand-foot coordination. It requires using of both hands and...